+Our batteries are 100% WITH CE-/FCC-/RoHS-Certified for safety
+We only uses high quality materials and grade A battery cells to ensure true capacity and more recharge cycles.
+Thorough, comprehensive testing – each battery cell is tested for correct capacity and to ensure all safety requirements are met - all before installation.
Specifications

Brand: Fujifilm
Technology :

Li-ion

Voltage :

3.7V 4.3V

Capacity :

740mAh 2.6WH

Compatible Model Numbers: Fujifilm FinePix J10 J12J15 J15fd
Fujifilm FinePix J20 J25 J26 J27 J28 J29
Fujifilm FinePix J30 J35 J38 J40
Fujifilm FinePix J100 J110W J120 J150W
Fujifilm FinePix J210 J250
Fujifilm FinePix JV100 JV105 JV150 JV155 JV160
Fujifilm FinePix JV200 JV205 JV250 JV255 JV300 JV500
Fujifilm FinePix JX200 JX205 JX210 JX250 JX255 JX280 JX290 JX295
Fujifilm FinePix JX300 JX305 JX310 JX315 JX320 JX330 JX335 JX350 JX355
Fujifilm FinePix JX360 JX370 JX375 JX380 JX390
Fujifilm FinePix JX400 JX405 JX420
Fujifilm FinePix JX500 JX520 JX530 JX540Fujifilm FinePix JX550 JX560 JX580 JX590Fujifilm FinePix JX600 JX650 JX660 JX680 JX690Fujifilm FinePix JX700 JX710Fujifilm FinePix JZ100 JZ110Fujifilm FinePix JZ200 JZ250 JZ260Fujifilm FinePix JZ300 JZ305 JZ310Fujifilm FinePix JZ500 JZ505 JZ510Fujifilm FinePix JZ700Fujifilm FinePix L30 L50 L55 L90
Fujifilm FinePix T200 T205
Fujifilm FinePix T300 T305 T310 T350 T360
Fujifilm FinePix T400 T410
Fujifilm FinePix T500 T510 T550 T560
Fujifilm FinePix XP10 XP11 XP15
Fujifilm FinePix XP20 XP21 XP22
Fujifilm FinePix XP30 XP31 XP50
Fujifilm FinePix XP60
Fujifilm FinePix XP70 XP75
Fujifilm FinePix XP80
Fujifilm FinePix XP90
Fujifilm FinePix XP120
Fujifilm FinePix XP130
Fujifilm FinePix XP140
Fujifilm FinePix Z10fd Z20fd
Fujifilm FinePix Z30 Z31 Z33WP Z35 Z37
Fujifilm FinePix Z70 Z71
Fujifilm FinePix Z80 Z81
Fujifilm FinePix Z90 Z91
Fujifilm FinePix Z100fd Z110 Z11
Fujifilm FinePix Z200fd Z250fd
Fujifilm FinePix Z300
Fujifilm FinePix Z700EXR Z707EXR
Fujifilm FinePix Z800EXR Z808EXR
Fujifilm FinePix Z900EXR Z909EXR Z950EXR
Fujifilm FinePix Z1000EXR Z1010EXR
Fujifilm FinePix Z2000EXR
Fujifilm FinePix Instax Mini 70 Mini 90
Fujifilm FinePix SHARE SP-2
Olympus Camedia X-600 D-630 D-720 D-725 D-730 FE-20 FE-47 FE-150 FE-160 FE-190 FE-220 FE-230 FE-240 FE-250 FE-280 FE-290 FE-300 FE-320 FE-330 FE-340 FE-350 FE-360 FE-3000 FE-3010 FE-4000 FE-4010 FE-4020 FE-4030 FE-4050 FE-5000 FE-5010 FE-5020 FE-5030 FE-5035 FE-5050 FE-5500 IR-300 LS-20 LS-20M MJU-7050 SP-700
Olympus Stylus 550WP
Olympus Stylus 700
Olympus Stylus 710
Olympus Stylus 720SW
Olympus Stylus 725SW
Olympus Stylus 730
Olympus Stylus 740
Olympus Stylus 750
Olympus Stylus 760
Olympus Stylus 770SW
Olympus Stylus 780
Olympus Stylus 790SW
Olympus Stylus 820
Olympus Stylus 830
Olympus Stylus 840
Olympus Stylus 850SW
Olympus Stylus 1040
OlympusStylus 1050SW
Olympus Stylus 1200
Olympus Stylus 5010
Olympus Stylus 5030
Olympus Stylus 7000
Olympus Stylus 7010
Olympus Stylus 7030
Olympus Stylus 7040
Tough 3000
Touch 770SW
TG-310 TG-320
VG-165 VG-180 VH-210 VR-310 VR-320 VR-325 VR-330 X-560WP X-600 X-730 X-785 X-790 X-795 X-800 X-835 X-845 X-855 X-875 X-905 X-915 X-920 X-935 X-960 X-970
Nikon Coolpix S60
Nikon Coolpix S80
Nikon Coolpix S200
Nikon Coolpix S210
Nikon Coolpix S220
Nikon Coolpix S230
Nikon Coolpix S500
Nikon Coolpix S510
Nikon Coolpix S520 S520B
Nikon Coolpix S570
Nikon Coolpix S600
Nikon Coolpix S700
Nikon Coolpix S3000
Nikon Coolpix S4000
Nikon Coolpix S5100
Kodak Easyshare M22
Kodak Easyshare M23
Kodak Easyshare M200
Kodak Easyshare M215
Kodak Easyshare MD30
Kodak Easyshare M522
Kodak Easyshare M530
Kodak Easyshare M531
Kodak Easyshare M532
Kodak Easyshare M550
Kodak Easyshare M552
Kodak Easyshare M575
Kodak Easyshare M577
Kodak Easyshare M580
Kodak Easyshare M583
Kodak Easyshare M750
Kodak Easyshare M873
Kodak Easyshare M883
Kodak Easyshare M5350
Kodak Easyshare M5370
Kodak Easyshare Mini
Kodak Easyshare Mini M200
Kodak Easyshare Touch M577
Kodak Easyshare MD30
Kodak PixPro FZ53
Casio Exilim EX-FR10
Casio Exilim EX-G1
Casio Exilim EX-H5
Casio Exilim EX-H50
Casio Exilim EX-H60
Casio Exilim EX-JE10
Casio Exilim EX-N1
Casio Exilim EX-N5
Casio Exilim EX-N10
Casio Exilim EX-N20
Casio Exilim EX-N50
Casio Exilim EX-S5
Casio Exilim EX-S6
Casio Exilim EX-S7
Casio Exilim EX-S8
Casio Exilim EX-S9
Casio Exilim EX-Z1
Casio Exilim EX-Z2
Casio Exilim EX-Z16
Casio Exilim EX-Z26
Casio Exilim EX-Z28
Casio Exilim EX-Z33
Casio Exilim EX-Z35
Casio Exilim EX-Z37
Casio Exilim EX-Z88
Casio Exilim EX-Z115
Casio Exilim EX-Z270
Casio Exilim EX-Z280
Casio Exilim EX-Z330
Casio Exilim Z335
Casio Exilim EX-Z350
Casio Exilim EX-Z370
Casio Exilim EX-Z550
Casio Exilim EX-Z670
Casio Exilim EX-Z800
Casio Exilim EX-ZS5
Casio Exilim EX-ZS6
Casio Exilim EX-ZS50
Casio Exilim EX-ZS100
Casio Exilim EX-ZS150
Casio Exilim EX-ZS160
Casio Exilim EX-ZS170
Casio Exilim EX-ZS180
Casio Exilim EX-ZS190
Casio Exilim QV-R70
Casio Exilim QV-R80
Casio Exilim QV-R100
Casio Exilim QV-R200
Casio Exilim QV-R300
Pentax OptioL36
Pentax Optio L40
Pentax Optio LS465
Pentax Optio LS1000
Pentax Optio LS1100
Pentax Optio M30
Pentax Optio M40
Pentax Optio M90
Pentax Optio M900
Pentax Optio NB1000
Pentax Optio RS1000
Pentax Optio RS1500
Pentax Optio T30
Pentax Optio V10
Pentax Optio W30
Sanyo Xacti VPC-E1403
Sanyo Xacti VPC-E1500TP
Sanyo Xacti VPC-E1600TP
Sanyo Xacti VPC-T1060
Sanyo Xacti VPC-T700
Sanyo Xacti VPC-T800
Sanyo Xacti VPC-T1284
Sanyo Xacti VPC-T1495
Sanyo Xacti VPC-T1496
Sanyo Xacti VPC-TP1000
GE E1045W
GE E1055W
GE E1255W
GE E1276W
GE E1410SW
GE E1450W
GE E1480W
GE E1486TW
GE E1680W
GE G3WP
GE G5WP
GE J1050
GE J1250
GE J1455
GE J1456W
GE Q1455
HP PW460t PW550z SW450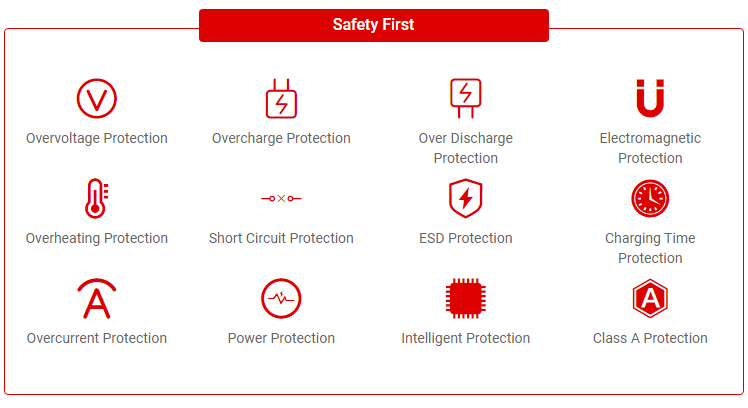 Product Features
The replacement battery for Fujifilm NP-45S from Batteryforpc.co.uk will be your best choice. We offer a high-quality battery at a more reasonable price. Our Fujifilm NP-45S batteries can be charged/discharged for at least 600 cycles. Being made of ABS plastic case and the original IC protection chip, it could give you the new experience of excellent durability.
With first-class quality assurance, the battery for Fujifilm NP-45S provides protections of voltage, short circuit, charging time, ESD, and so on. Each Fujifilm NP-45S battery has passed a series of safety certifications, such as CE, UL, ROHS, ISO9001/9002. It will be rigorously tested by our technicians before being shipped to your hands. We will try our best to select a high-quality Fujifilm NP-45S battery for you.
In addition, we provide 30-Day Money Back Guarantee and a One-Year Warranty for you. If you have any dissatisfaction after receiving the battery for Fujifilm NP-45S, you can click the link to find more details about our Returns and Warranty service. Please rest assured to purchase from us!
30-Days Money Back Guarantee
We promise that if you are not satisfied with the battery for Fujifilm NP-45S which you ordered, you can return the battery and we will refund the amount you spent on the purchase within 30 days.
One-Year Warranty
We are absolutely confident of our sound batteries and offer one year warranty on the Fujifilm NP-45S battery replacement.
100% Security Payment
For the security of your account, our payment methods are safe and trustworthy. We protect every client's privacy, so please buy with confidence!

* Fujifilm model Other Batteries
Fujifilm Other Battery (Our Popular Products )
---
1. Better Quality:
With the international Standard Control from R&D, Manufacturing and test, Our battery for Fujifilm NP-45S have passed CE, UL, ROHS, ISO9001,QS9000 and TS16949.
2. Competitive Price:
At least Save up to 30% from our site battery shopping. We can provide cheap and high quality Fujifilm NP-45S batteries to benefit our customers.
3. Timely Shipping:
We provide timely delivery to our customers. We will shipping the battery immediately after got your payment. It is usually take 7-15 business days for you get the replacement Fujifilm NP-45S battery.
4. Technical Support&Service:
We are committed to providing technical support and after sale services as follow:
(1)30 Days Money back of without receiving battery.
(2)1 year free quality warranty after you purchase.
(3)Fast shipping and tax to worldwide.
FAQs
---
Q:Do I need to create an account to buy a battery for Fujifilm NP-45S?
A:No. You don't need an account to place an order on Batteryforpc.co.uk. There are only three simple steps: add a shopping cart, add a shipping address, and make a payment.
Q: How can I check if the laptop battery is compatible with my laptop?
1) Find the "Model Name" label on the front of your laptop under the keyboard (some are on the back) or the "Battery Model" label on the battery, then look for that model number in the Product Compatibility List on this website.
2) Compare whether the voltage and capacity of your original battery are consistent with ours, and then look at the big picture of our product to see if the interface and general shape are the same.
3) If you have any questions, feel free to 「Contact Us」.
Q: The voltage of the battery on your website is different from my Fujifilm NP-45S battery. Can it be used?
A:Generally speaking, the voltage of your original Fujifilm NP-45S battery is the same as ours. However, there may exist inconsistencies. Please do not worry! The voltages in the following situations are compatible with each other.
3.6V / 3.7V
7.2V / 7.4V
10.8V / 11.1V
14.4V / 14.8V
Q: How to charge the Fujifilm NP-45S battery properly?
A: You should charge the replacement battery for Fujifilm NP-45S before the battery exhaustively discharged, otherwise it will shorten its life. It is feasible to charge the laptop battery before the power is less than 20%. Meanwhile, the battery should be charged in a dry place, and please pay attention to high temperature, which is the biggest threat to battery life.
Q: How to deal with the replacement battery for Fujifilm NP-45S when you won't use for a long time?
A: If you let your Fujifilm NP-45S battery lay idle for a long time, please charge the laptop battery or discharge to about 40%, and then put it in a dry and cool place to save. Indoor temperature is best maintained at 15 to 25 degrees Celsius because the temperature is easy to accelerate the battery aging either too high or too low. You'd better fully charge and discharge the battery at least once a month. Finally please save it in accordance with the above method.
Description of Fujifilm NP-45S battery
---
All of our Fujifilm NP-45S batteries are made with high-quality original new Cells, they are designed to meet or exceed the OEM (original) specifications. NP-45S Batteries of Fujifilm for Fujifilm FinePix XP140 XP90 D-LI63 are brand new, 1 year Warranty, 30 days money back guarantee.
We promise that the Fujifilm NP-45S Battery sold in our website are 100% brand new - We never sell used or refurbished NP-45S Battery
100% new high quality Replacement battery Compatible your advent laptops.
Provides excellent discharge characteristics.
Quick delivery for every order.
Home << Other Batteries << Fujifilm Batteries << Fujifilm NP-45S Other battery