Similar sponsored items - Toshiba PABAS048
Specifications

Brand: toshiba
Type :

Li-ion

Voltage :

10.8v

Capacity :

4400mah

Color:

black

Dimension :

206.90 x 40.80 x 20.50 mm

Compatible Part Numbers: PA3356U-1BAS PA3356U-1BRS PA3356U-2BAS PA3356U-2BRS PA3356U-3BAS PA3356U-3BRS PA3456U-1BRS PA3587U-1BRS PA3588U-1BRS PABAS048 PABAS049 PABAS054 PABAS066 PABAS071 PABAS105 PABAS162 TOSHIBA PA3356U-1BAS TOSHIBA PA3356U-1BRS TOSHIBA PA3356U-2BAS TOSHIBA PA3356U-2BRS TOSHIBA PA3356U-3BAS TOSHIBA PA3356U-3BRS TOSHIBA PA3456U-1BRS TOSHIBA PA3587U-1BRS TOSHIBA PA3588U-1BRS TOSHIBA PABAS048 TOSHIBA PABAS049 TOSHIBA PABAS054 TOSHIBA PABAS066 TOSHIBA PABAS071 TOSHIBA PABAS105 TOSHIBA PABAS162
Compatible Model Numbers: Portege M300 Serie
Portege S100 Serie
Portege S100-S113
Portege S100-S1132
Portege S100-S1133
Portege S100-S113TD
Portege S100-S213
Portege S100-S213TD
Qosmio F20 Serie
Qosmio F20-101
Qosmio F20-111
Qosmio F20-132
Qosmio F20-148
Qosmio F20-GS1
Qosmio F25 Serie
Qosmio F25-AV205
Satellite A50 Serie
Satellite A50-S135
Satellite A50-S332
Satellite A50-S332B
Satellite A50-S332G
Satellite A50-S536
Satellite A50-S536B
Satellite A50-S536G
Satellite A50-S537
Satellite A50-S537B
Satellite A50-S537G
Satellite A50S-S1064
Satellite A55 Serie
Satellite A55-S106
Satellite A55-S1063
Satellite A55-S1064
Satellite A55-S1065
Satellite A55-S1066
Satellite A55-S129
Satellite A55-S1291
Satellite A55-S179
Satellite A55-S1791
Satellite A55-S306
Satellite A55-S3061
Satellite A55-S3062
Satellite A55-S3063
Satellite A55-S326
Satellite A55-S3261
Satellite U200 Serie
Satellite U200-ST3311
Satellite U205 Serie
Satellite U205-5022
Satellite U205-S5002
Satellite U205-S5021
Satellite U205-S5034
Satellite U205-S5044
Tecra A2 Serie
Tecra A2-S119
Tecra A2-S139
Tecra A2-S20
Tecra A2-S20ST
Tecra A2-S219
Tecra A2-S239
Tecra A2-S316
Tecra A2-S336
Tecra A2-S4372
Tecra A2-S4372ST
Tecra A3X P-M 370
Tecra A3X P-M 740
Tecra A3X P-M 750
Tecra A3X P-M 770
Tecra A3X Serie
Tecra A3X-102
Tecra A3X-112
Tecra M2 Serie
Tecra M2-7302ST
Tecra M2-S319
Tecra M2-S339
Tecra M2-S410
Tecra M2-S430
Tecra M2-S519
Tecra M2-S530
Tecra M2-S539
Tecra M2-S5392
Tecra M2-S630
Tecra M2-S730
Tecra M2-S7302
Tecra M2V Serie
Tecra M2V-S310
Tecra M2V-S330
Tecra M2V-S330
Tecra M2V-S3302
Tecra M2V-S3302ST
Tecra M3 Serie
Tecra M3-133
Tecra M3-137
Tecra M3-S212
Tecra M3-S212TD
Tecra M3-S316
Tecra M3-S331
Tecra M3-S336
Tecra M3-S636
Tecra M3-S737TD
Tecra M5 Serie
Tecra M5-131
Tecra M5-133
Tecra M5-S433
Tecra M5-S5331
Tecra M5-ST1412
Tecra M5-ST8112
Tecra M6 Serie
Tecra M6-EZ6611
Tecra M6-ST3412
Tecra S3 Serie
Tecra S3-183
Tecra S3-184
Tecra S3-S411TD
TOSHIBA Portege S100 Serie
TOSHIBA Portege S100-S113
TOSHIBA Portege S100-S1132
TOSHIBA Portege S100-S1133
TOSHIBA Portege S100-S113TD
TOSHIBA Portege S100-S213
TOSHIBA Portege S100-S213TD
TOSHIBA Qosmio F20 Serie
TOSHIBA Qosmio F20-101
TOSHIBA Qosmio F20-111
TOSHIBA Qosmio F20-132
TOSHIBA Qosmio F20-148
TOSHIBA Qosmio F20-GS1
TOSHIBA Qosmio F25 Serie
TOSHIBA Qosmio F25-AV205
TOSHIBA Satellite A50 Serie
TOSHIBA Satellite A50-S135
TOSHIBA Satellite A50-S332
TOSHIBA Satellite A50-S332B
TOSHIBA Satellite A50-S332G
TOSHIBA Satellite A50-S536
TOSHIBA Satellite A50-S536B
TOSHIBA Satellite A50-S536G
TOSHIBA Satellite A50-S537
TOSHIBA Satellite A50-S537B
TOSHIBA Satellite A50-S537G
TOSHIBA Satellite A50S-S1064
TOSHIBA Satellite A55 Serie
TOSHIBA Satellite A55-S106
TOSHIBA Satellite A55-S1063
TOSHIBA Satellite A55-S1064
TOSHIBA Satellite A55-S1065
TOSHIBA Satellite A55-S1066
TOSHIBA Satellite A55-S129
TOSHIBA Satellite A55-S1291
TOSHIBA Satellite A55-S179
TOSHIBA Satellite A55-S1791
TOSHIBA Satellite A55-S306
TOSHIBA Satellite A55-S3061
TOSHIBA Satellite A55-S3062
TOSHIBA Satellite A55-S3063
TOSHIBA Satellite A55-S326
TOSHIBA Satellite A55-S3261
TOSHIBA Satellite U200 Serie
TOSHIBA Satellite U200-ST3311
TOSHIBA Satellite U205 Serie
TOSHIBA Satellite U205-5022
TOSHIBA Satellite U205-S5002
TOSHIBA Satellite U205-S5021
TOSHIBA Satellite U205-S5034
TOSHIBA Satellite U205-S5044
TOSHIBA Tecra A2 Serie
TOSHIBA Tecra A2-S119
TOSHIBA Tecra A2-S139
TOSHIBA Tecra A2-S20
TOSHIBA Tecra A2-S20ST
TOSHIBA Tecra A2-S219
TOSHIBA Tecra A2-S239
TOSHIBA Tecra A2-S316
TOSHIBA Tecra A2-S336
TOSHIBA Tecra A2-S4372
TOSHIBA Tecra A2-S4372ST
TOSHIBA Tecra A3X P-M 370
TOSHIBA Tecra A3X P-M 740
TOSHIBA Tecra A3X P-M 750
TOSHIBA Tecra A3X P-M 770
TOSHIBA Tecra A3X Serie
TOSHIBA Tecra A3X-102
TOSHIBA Tecra A3X-112
TOSHIBA Tecra M2 Serie
TOSHIBA Tecra M2-7302ST
TOSHIBA Tecra M2-S319
TOSHIBA Tecra M2-S339
TOSHIBA Tecra M2-S410
TOSHIBA Tecra M2-S430
TOSHIBA Tecra M2-S519
TOSHIBA Tecra M2-S530
TOSHIBA Tecra M2-S539
TOSHIBA Tecra M2-S5392
TOSHIBA Tecra M2-S630
TOSHIBA Tecra M2-S730
TOSHIBA Tecra M2-S7302
TOSHIBA Tecra M2V Serie
TOSHIBA Tecra M2V-S310
TOSHIBA Tecra M2V-S330
TOSHIBA Tecra M2V-S330
TOSHIBA Tecra M2V-S3302
TOSHIBA Tecra M2V-S3302ST
TOSHIBA Tecra M3 Serie
TOSHIBA Tecra M3-133
TOSHIBA Tecra M3-137
TOSHIBA Tecra M3-S212
TOSHIBA Tecra M3-S212TD
TOSHIBA Tecra M3-S311
TOSHIBA Tecra M3-S316
TOSHIBA Tecra M3-S331
TOSHIBA Tecra M3-S336
TOSHIBA Tecra M3-S636
TOSHIBA Tecra M3-S737TD
TOSHIBA Tecra M5 Serie
TOSHIBA Tecra M5-131
TOSHIBA Tecra M5-133
TOSHIBA Tecra M5-S433
TOSHIBA Tecra M5-S5331
TOSHIBA Tecra M5-ST1412
TOSHIBA Tecra M5-ST8112
TOSHIBA Tecra M6 Serie
TOSHIBA Tecra M6-EZ6611
TOSHIBA Tecra M6-ST3412
TOSHIBA Tecra S3 Serie
TOSHIBA Tecra S3-183
TOSHIBA Tecra S3-184
TOSHIBA Tecra S3-S411TD
TOSHIBAPortege M300 Serie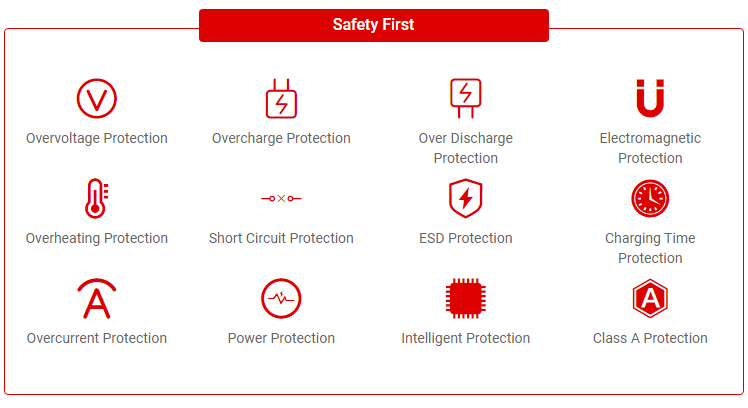 30-Days Money Back Guarantee
We promise that if you are not satisfied with the battery for Toshiba PABAS048 which you ordered, you can return the battery and we will refund the amount you spent on the purchase within 30 days.
One-Year Warranty
We are absolutely confident of our sound batteries and offer one year warranty on the Toshiba PABAS048 battery replacement.
100% Security Payment
For the security of your account, our payment methods are safe and trustworthy. We protect every client's privacy, so please buy with confidence!

* Toshiba model Laptop Batteries
Toshiba Laptop Battery (Our Popular Products )
- Apple event: AirTag, iPad and iMac lead line-up
- Are Apple and others' tech launches a better watch because of Covid?